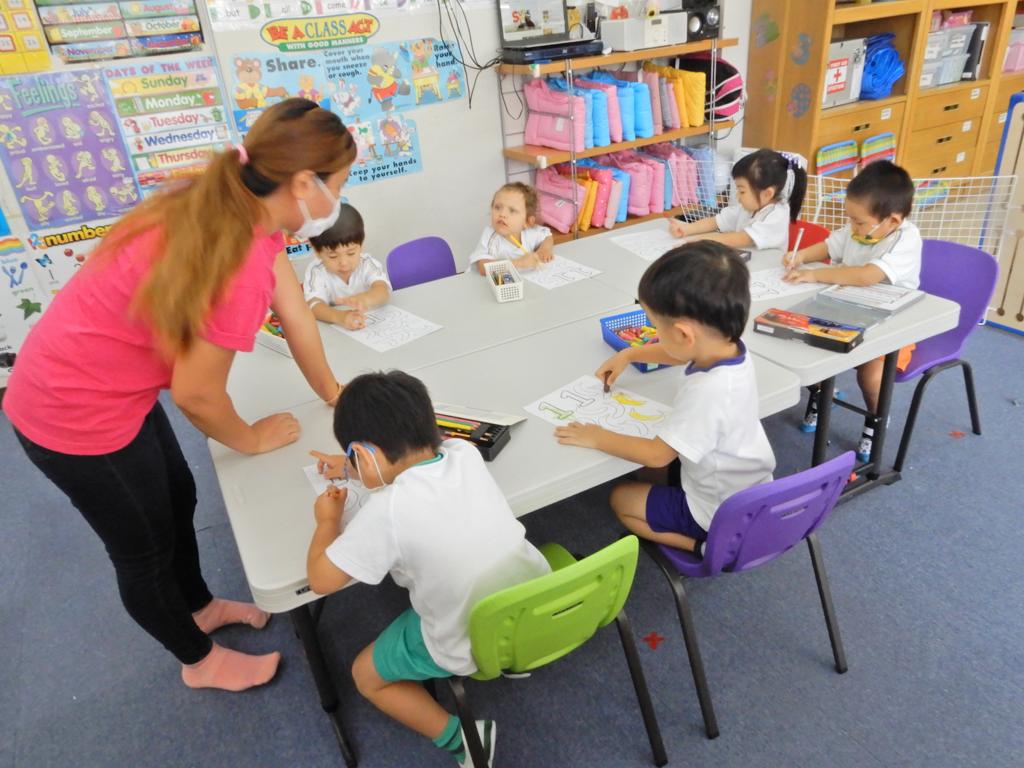 ---
Pre-K Program
Pre-kindergarten is a time when children are making connections between what they know and what they are learning.
Although it may seem like fun and games to pre-k's, the curriculum we follow is packed with educational elements. Games abound that teach pre-reading skills like phonemic awareness, letter and sound recognition; basic math concepts; and hands on science exploration. As children learn these basics, they will also be introduced to the alphabet, numbers, colors, new vocabulary, music, stories, and arts and crafts. They will also engage in various activities, specifically designed to develop fine motor skills, gross motor skills, sensory awareness, cognitive development, creativity, music and movement ability. As they leave Pre-K and head towards kindergarten, children are learning to participate in routines, demonstrate ability to make decisions, and plan ahead. Socializing and Sharing Developing important social skills is necessary before starting kindergarten; pre-k's will learn how to share and cooperate, to work together and take turns, to participate in group activities and follow simple directions, and to communicate wants and needs. "When they start kindergarten, they get dropped off, and the parents have to leave, so children have to be able to speak up for themselves,"
Our program includes:
Activities and lessons that help prepare your child for kindergarten and school success
Encouragement and support that builds your child's self-confidence and self-help skills
Opportunities for your child to express him or herself creatively through music, arts, dance and drama
A classroom environment that focuses on building your child's cognitive, emotional, social, and physical skills
Age-appropriate activities and materials that help your child master important learning concepts
Classroom activities and design features that help your child build literacy and numeracy skills.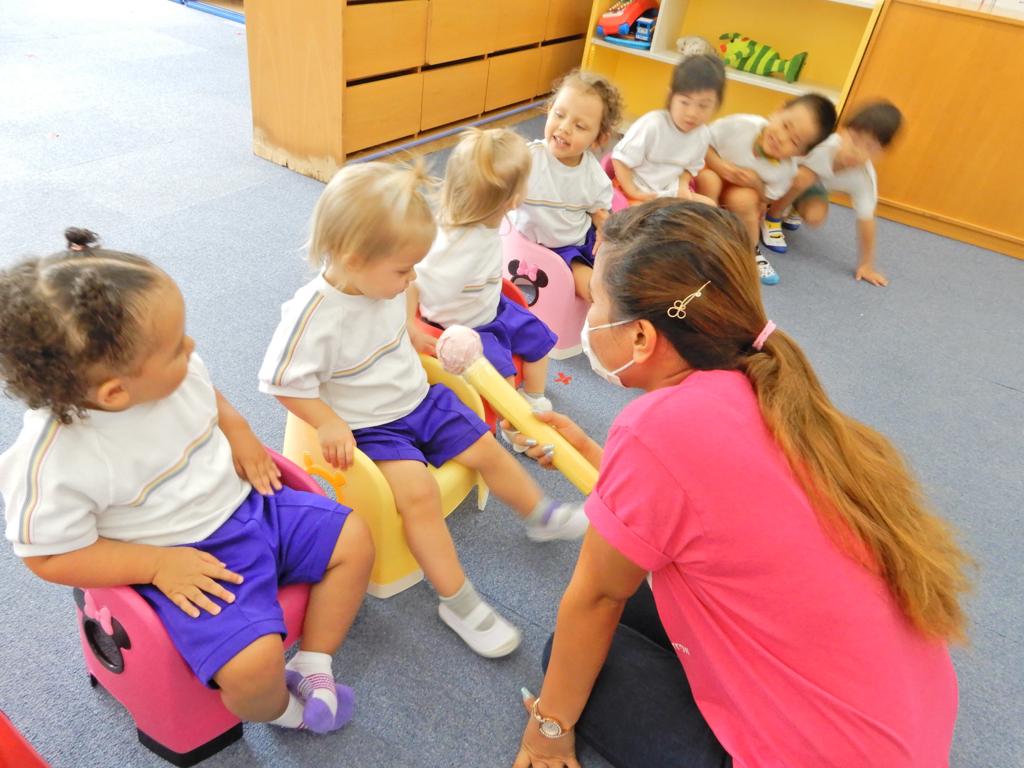 Details
Age : 4-5 years
Time : Mon.~Fri. 9:00~14:00
Details : For details and fees, please contact us directly. TEL:0120-970-250
See the Pictures of Pre-k Class Taken During the Classes…
COME FOR A VISIT!
IF YOU WOULD LIKE TO COME ALONG AND CHAT TO THE TEAM, LOOK AROUND OUR SCHOOL AND TRIAL A CLASS, WE ARE WAITING FOR YOU! PLEASE BOOK AN APPOINTMENT IN ADVANCE.