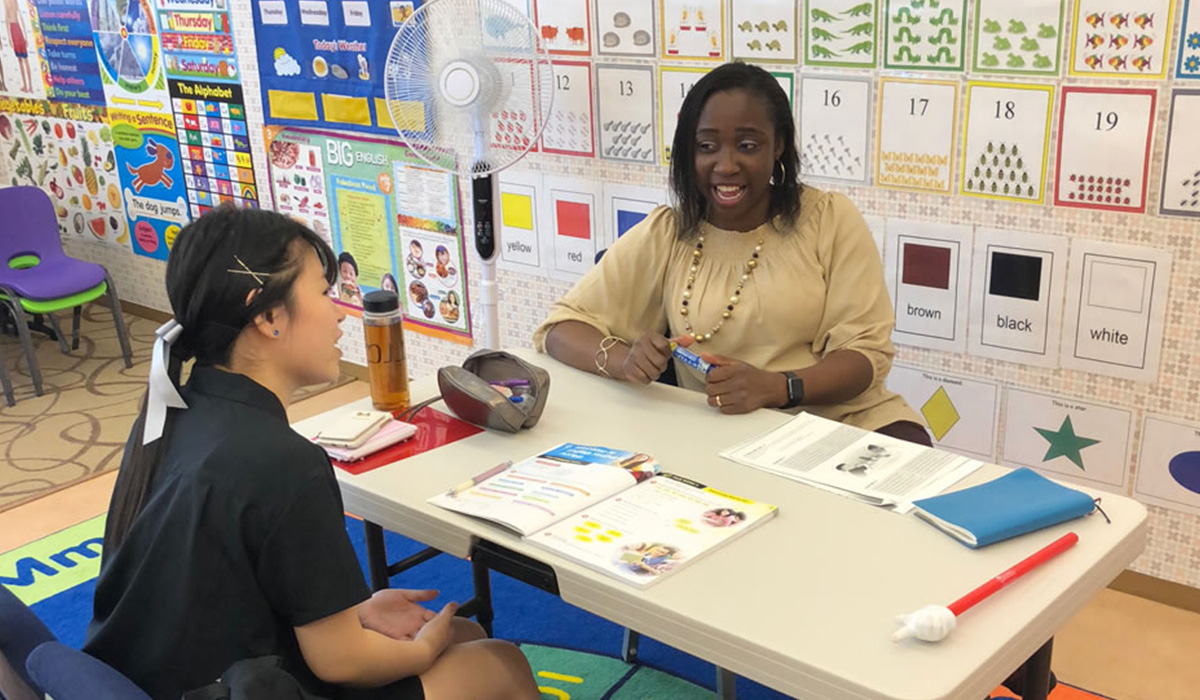 ---
We offer classes to high school students, university students and adults who want to improve their English every day. Our course is a fun, and easy way to learn to speak English fast. We provide a fresh and interesting approach to learning basic vocabulary and expressions necessary for interacting with others in English. Students will encounter a wide range of high frequency phrases and sentences that are directly applicable to many situations they might encounter while living or traveling in an English speaking country.
Click here to Read More
---
JUNIOR HIGH SCHOOL~ UNIVERSITY STUDENT CLASS
Junior High School~ University Student Class offers:
An initial trial lesson (FREE) Small groups-maximum 4-6 students per group Full correction by the teacher Approximately 60-90 minutes each lesson
Focus on pronunciation
Quick grammar reviews
Vocabulary expansion
General English (reading, writing, speaking & listening)
A detailed guide to Real-Life conversation and small Talk
American phrases in Everyday context
Comprehensive course for intermediate to advanced level students
Students will receive sufficient opportunity to review new language points, further activities and consolidation
Study tips on how to memorize phrasal verbs
Students learn structures through student-centered activities and apply them in practical situation
Students will understand the meanings of American phrases
Students will be able to speak with native English speakers without translation difficulties!
Small groups-maximum 4-6 students per group
TIME SCHEDULE
:00   Greetings over Coffee or Tea :05   Warm Up and Review :20   Sentence Practice Q&A :25   Role Play / Conversation :60   Lesson End / Break Time
---
---
ADULT CLASS
Adult Class offers:
Our adult course is an all-skills course that integrates conversation practice, reading, writing, and listening skills. Guided conversations which allows student to speak with confidence when using new word, sentence and functional language, cross-cultural articles, role-playing and email exchanges and telephone conversation. We focus on practical high-frequency words to enhance the vocabulary of learners from high beginning to advance levels. Challenge conversations, Audio listening and video practice with clear focus on grammar, all-new presentations; balanced, integrated-skills with 100% new texts and listening; real-world speaking skills – Everyday English, Spoken English, Music of English and digital resources for interactive detailed guide to real-life conversation and small talk. Warm-up activities and contextualized vocabulary presentation. The students listen to; read, and/or role play the dialogs.
LESSON CONTENTS
* Word Building: The students have clear reference to individual sentences and phrases to help consolidate the target language. * Controlled Practice: The students look at the first picture and read what is written below it. Then, either individually or as a class, they make similar sentences, or questions and answers, about the other pictures. * Follow Up: A third dialog features different parodied characters in a humorous context. They use target language to express a joke or a pun. Students can also listen to this dialog on the audio CD. * Communication Activities: This section encourages the students to use the new words and structures in a relaxed and fun environment. * Review: Questions and activities help to consolidate the new words and structures learned throughout the current lesson and previous lessons. – Small groups-maximum 4-6 students per group
TIME SCHEDULE
:00   Greetings over Coffee or Tea :05   Warm Up and Review :20   Sentence Practice Q&A :25   Role Play / Conversation :60   Lesson End / Break Time
---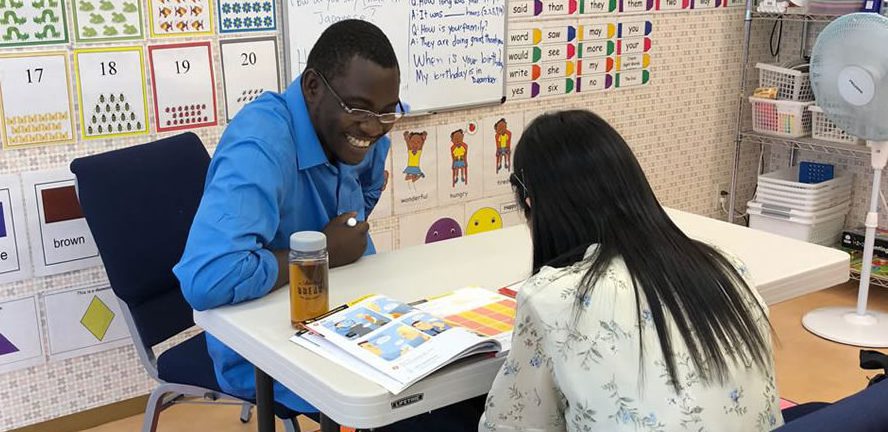 Junior-Adult Class
Age :Junior High / High School / University Student / Adult / Senior
Time : Mon.~Fri. 18:00~21:00
Details : For details and fees, please contact us directly. TEL:0120-970-250
COME FOR A VISIT!
IF YOU WOULD LIKE TO COME ALONG AND CHAT TO THE TEAM, LOOK AROUND OUR SCHOOL AND TRIAL A CLASS, WE ARE WAITING FOR YOU! PLEASE BOOK AN APPOINTMENT IN ADVANCE.